422. "Revelations" Pictures
Click on the image for a bigger copy.
Quinn and Colin working at the gas station with Maggie who just quit her job.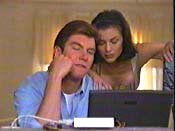 Quinn and Maggie searching for Isaac's address.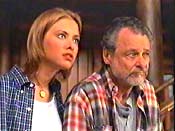 Isaac and his daughter Catherine.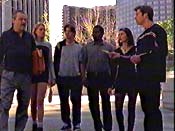 The Sliders with Isaac and Catherine on Isaac's world.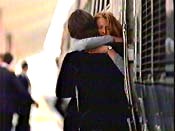 Colin and Catherine saying goodbye.

---
Sarah's Sliders Episode Guide
Go to "Revelations" episode
Back to Contents Page
Go to episode piccies overview
Back to Season 4 Pictures overview
Go to Season 1 Pictures
Go to Season 2 Pictures
Go to Season 3 Pictures
Go to Non-Episodic Pictures